Adding to our ever-growing product portfolio, Deeter Electronics are proud to present the first model in a brand-new range of sensors; the DCS Continuous Capacitive Liquid Level Sensor.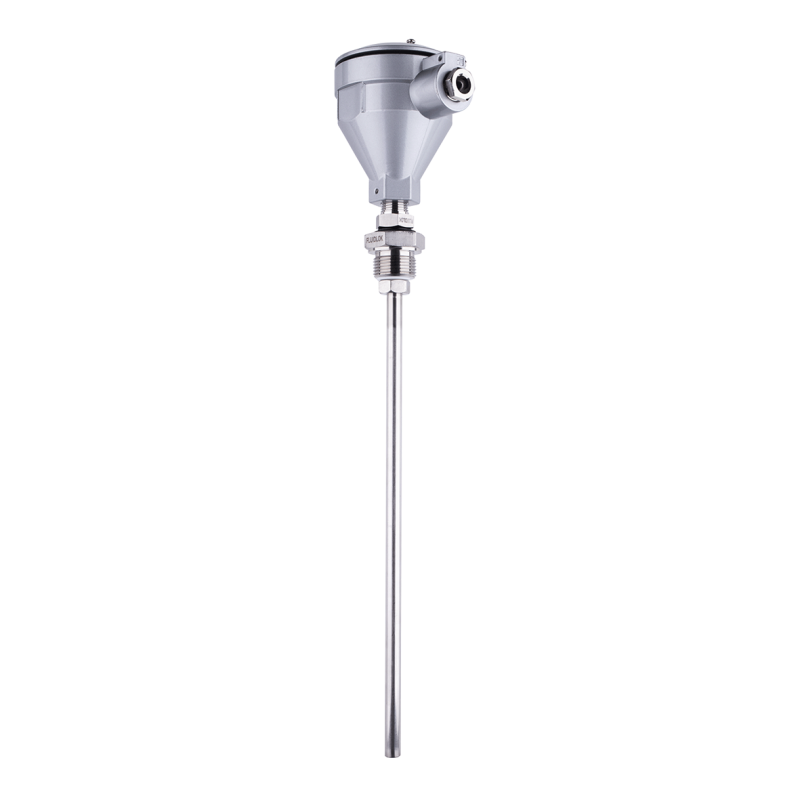 The DCS Continuous Capacitive Liquid Level sensor has been designed specifically for use in extreme temperatures, with an operating range of -200°C to +200°C, making it suitable for a wide variety of liquids and applications. From Liquid Nitrogen to Jet Fuel, the DCS Continuous Capacitive Liquid Level Sensor could be ideally suited for continuous measurement within your application.
One of the many advantages of the DCS Continuous Capacitive Sensors is how cost effective the unit is, especially as there is zero-low maintenance required. As measurement takes place within the probe, the DCS Continuous Capacitive Liquid Level Sensors do not use a float and have no moving parts whatsoever. The bottom of the probe is uncapped, allowing liquid to flow in and out of the sensor where turbulence is at a minimum.
The DCS Capacitive Sensor provides a continuous, 4-20mA or 0-10V 'stepless' output, as opposed to many float sensors which have a series of reed switches that require a significant level change to affect the output. By only allowing liquid to access the inside of the probe (and therefore be measured) from the bottom, our continuous capacitive sensor offers a more reliable measurement in fast flowing, marine and turbulent conditions. The potential surface level fluctuations are suppressed and minimised, allowing for a more accurate level measurement.
As with the majority of our stainless-steel sensors, the DCS Continuous Capacitive Sensor is also incredibly adaptable in its design as it is available in custom lengths of up to 6m, as well as being available with a wide variety of mounting threads.
For more information about the DCS Continuous Capacitive Liquid Level Sensor, either click here. Alternatively, please contact the sales office on +44 (0)1494 566 046 or email [email protected].