What sensor do I need?  Can you help me?
That is a question we get a lot here at Deeter.  Our customer will call us, they have an application that is specific to them but they don't know where to start when selecting a sensor.  All they know is, they need to know if the liquid in their vessel is running low, or high.  Or they need to control the liquid level in their tank using a pump or a valve.  They know they need a liquid level sensor to do all of this, they just don't know what sensor.
The problem is; the customer has established they need a sensor and they ring around the suppliers shown on a quick Google search and are inundated with the following questions:  "How do you want to mount the sensor?" "What are you planning on switching?"  "What is the temperature of the liquid?"  "What is the pressure of the application?"  "What is your inside leg measurement?"……..The questions never end and it can be very daunting and confusing.
This is why it is important to be able to speak to an expert, somebody that can understand your requirement and then choose or even design the most suitable sensor for YOUR application. Here at Deeter this is what we try to do.  As a company we have been around for 37 years and have hundreds of years of combined knowledge around sensors and their applications.
Roughly 75% of the sensors we manufacture at our headquarters here in High Wycombe, Buckinghamdshire are designed to bespoke specifications. Because we offer detailed technical drawings before a sale is agreed, our customers have a clear, visual understanding of what their soon-to-be sensor will look like and more importantly, how it will work.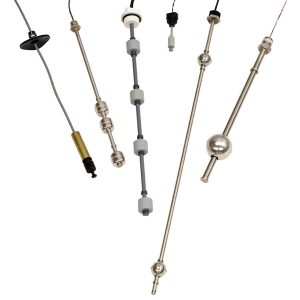 Our technical engineering team have an ever growing catalogue of custom sensors they have designed over the last 20 years. Above are just a couple of examples showing the diverse sensors we can offer!
If you have a project, or require some assistance, call us on 01494 566 046 and see how we can help!