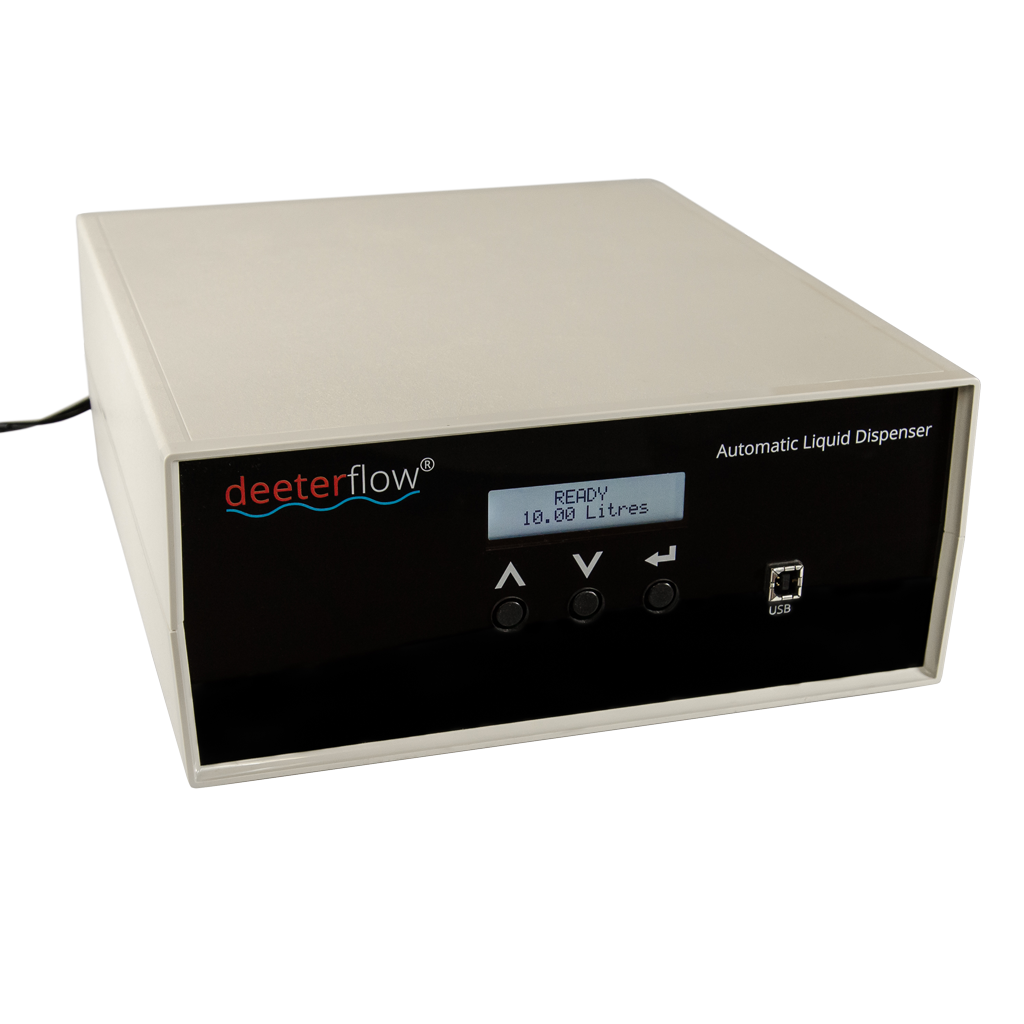 Deeter Electronics Ltd. is pleased to announce its newest product, the deeterflow® Automatic Liquid Dispenser.
Perfect for labs, food processing facilities or any small to medium volume production line, it is easy to use and can pump and dispense volumes between 0.20 litres and 100 litres in increments of .01 litres, at a nominal flow rate of 3.2 litres per minute. Volumes can be changed quickly and accurately repeated as often as desired. At a fraction of the cost of other dispensing systems, it is versatile, self-contained and portable. You can quickly take it where you need it and have it set up and operating in seconds.
Other features are a three pin circular connector to allow for triggering by an external device such as a foot pedal and a USB port to allow for automated control and monitoring, using the PC software included in the package. It also comes with its own 12 VDC adapter that can be plugged into any standard 250 VAC outlet for safe, low voltage operation.
For more information on this and other products from Deeter Electronics Ltd. please contact us on +44 (0)1494 566046 or via email at [email protected].